Hardcase Crime recently announced the publication of eight books by Michael Crichton (writing as John Lange) slated for an October 2013 release.
Six of the books are new to the pulp treatment with GRAVE DESCEND and ZERO COOL having previously been published under John Lange. Of the two, GRAVE DESCEND is the better, yet both are enjoyable pulpy reads.
*I reviewed GRAVE DESCEND earlier this year on Goodreads.com
As for the other books, I've only read BINARY which didn't do all that much for me when I initially read it a few years ago. However, being the bibliophile I am, I'll pick up this latest edition and hope that time as made the story better, perhaps my tastes have changed from when I first read it? Either way, I'm looking forward to giving it another go.
The remaining books in EASY GO, SCRATCH ONE, ODDS ON, THE VENOM BUSINESS, and DRUG OF CHOICE are all new to me and will look great alongside the other books in my Hardcase Crime collection.
The covers are irresistible and are a must have for pulp and Michael Crichton fans.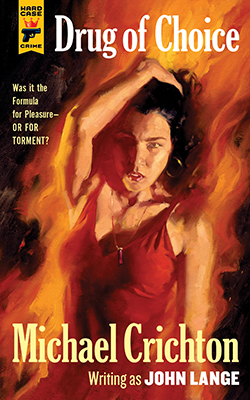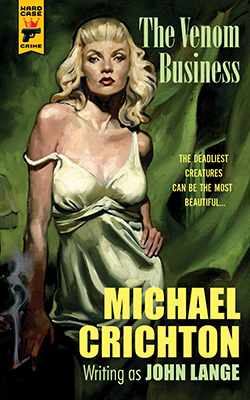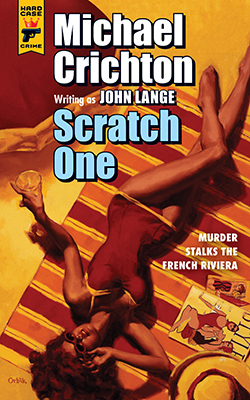 Interestingly, the cover art for EASY GO is the same as the final book in the Gabriel Hunt adventure series HUNT THROUGH NAPOLEON'S WEB (2011) by Raymond Benson, hmmm...
The books themselves are completely different. Will this impact on me purchasing EASY GO? Not a chance.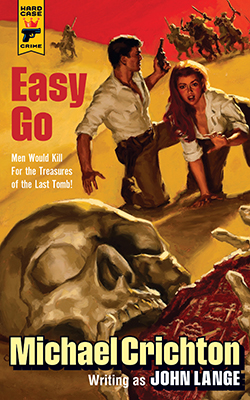 Links:
- Hardcase Crime website
- BINARY sample chapter
- EASY GO sample chapter
- SCRATCH ONE sample chapter
- ODDS ON sample chapter
- THE VENOM BUSINESS sample chapter
- DRUG OF CHOICE sample chapter
Follow Hardcase Crime on twitter:

@HardCaseCrime
Follow Titan Books on twitter:

@TitanBooks