Friday Finds is a weekly meme hosted by
Should Be Reading
where you share the book titles you discovered or heard about during the past week. These can be books you were told about, books you discovered while browsing blogs/bookstores (physical or online), or books that you actually purchased. I think this is a great idea and a way to share my enthusiasm of discovering new books.
Here's what I've discovered/acquired this past week:
RED TIDE by Jeff Lindsay (many thanks to Diverson books for the e-arc)
From Jeff Lindsay, the bestselling author of the Dexter series, comes the long-awaited sequel to his debut novel, Tropical Depression, featuring ex-cop Billy Knight.
Billy Knight wants to ride out Key West's slow-season with the occasional charter and the frequent beer. But when he discovers a dead body floating in the gulf, Billy gets drawn into a deadly plot of dark magic and profound evil. Along with his plucky, gun-happy friend, Nicky, and Anna, a resilient and mysterious survivor of her own horrors, Billy sets out to right the wrongs the police won't, putting himself in mortal peril on the high seas.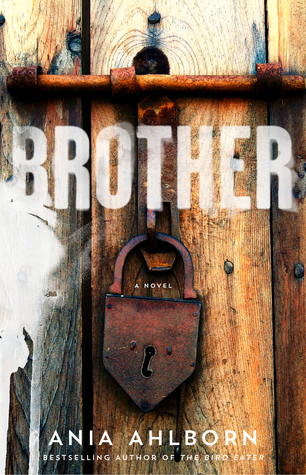 BROTHER by Ania Ahlborn (many thanks to Gallery books for the e-arc)
From the bestselling horror author of
Within These Walls
and
The Bird Eater
comes a brand-new novel of terror that follows a teenager determined to break from his family's unconventional—and deeply disturbing—traditions.
Deep in the heart of Appalachia stands a crooked farmhouse miles from any road. The Morrows keep to themselves, and it's served them well so far. When girls go missing off the side of the highway, the cops don't knock on their door. Which is a good thing, seeing as to what's buried in the Morrows' backyard.
But nineteen-year-old Michael Morrow isn't like the rest of his family. He doesn't take pleasure in the screams that echo through the trees. Michael pines for normalcy, and he's sure that someday he'll see the world beyond West Virginia. When he meets Alice, a pretty girl working at a record shop in the small nearby town of Dahlia, he's immediately smitten. For a moment, he nearly forgets about the monster he's become. But his brother, Rebel, is all too eager to remind Michael of his place…